Wild About Cheer and Waxahachie Gymnastics Center
have joined forces for a powerhouse partnership. Our new location is,
150 Butcher Rd, Suite 230 (FM 387), Waxahachie, TX!!
Click on the pic below to check out WGC
Sr Fierce - NCA and Redline Choreography Awards
Sr Elite - Cheer America Grand National Champions
Swaggalicious and Sr Elite - ASC National Champions
Congrats to Swaggalicious, Sr Elite and Sr Fierce - CGA National Champions!!!!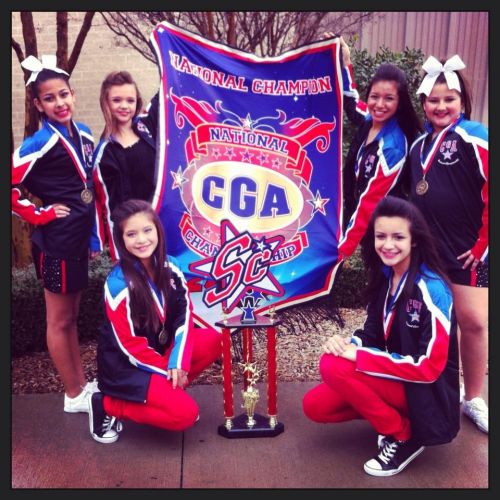 Awesome Anna - National Champion
Sr. Elite - ACA National Champs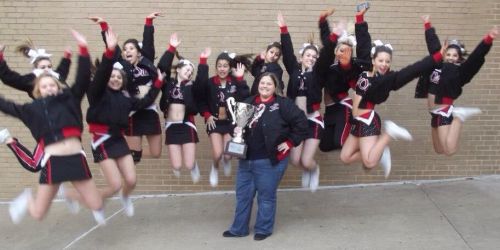 Sr. Fierce - Redline Grand National Champs
Youth Legends - Redline National and Grand Champs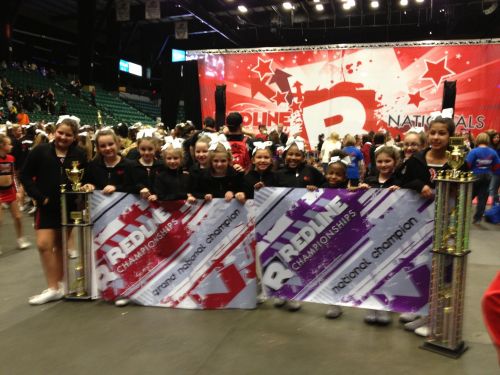 Sr Elite - Redline National Champs
2012 National CHAMPIONS - Swagg Sr. Hip Hop Dance DCC National Champs, Sr Fierce Cheerpower National Champs and Jr. Legacy DCC National Champs!!
Sr. Fierce 2012 Cheerpower National Champions!!
Mini Peace - Texas Cheerleader Magazine 2012 State Champions!

Sr. Intense - Cheer America 2011-2012 Grand Champions


Senior Fierce - 2011 Redline National & Grand National Champions!! All levels Champions!

YOUTH PEACE - 2011 Cheer Power National Champions and United Cheer Grand Champion!!!
Senior Sassy - 2011 Cheer America National Champions & Redline National Champions!! All levels Champion and Grand Champions!

Senior Fierce wins All levels "WORLD" Championship! They are the Grand Champions from all over the world in their perspective division! Way to go girls! What a way to end an AMAZING season!
2010 National and Grand National Champions!!!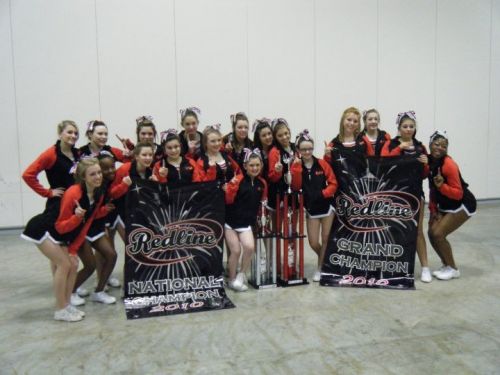 Senior 3 - Redline National and Grand National Champions!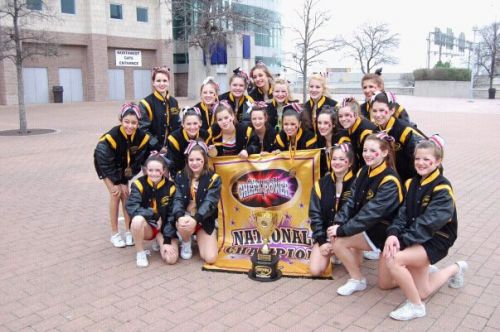 Senior Fierce - Cheer Power National and Grand National Champions!
Congratulations to Wild About Cheer Seniors for winning Nations Best highest scoring team for level 1. This is a huge accomplishement and we are so proud of you!
Home of the CheerPower, Spirit Celebration, America's Best,Redline & ASC National and Grand National Champions!

Wild About Cheer is founded on many aspects that will help your child strive to be the best they can be. We are focused on building a program with integrity, values and morals. It is our goal to enhance skills, but to also help build self-confidience, leadership,and teamwork among individuals as well as team. We also strive to instill the qualities of commitment, responsibility and respect in our members. We are committed to making this the best competitive cheer program in the area and to create a positive environment for your child to thrive. If you want to know more about our all-star program and how you can join our winning teams, then call, e-mail or come by our facility and discover why - We Are Champions!
Lovey's Scorpion Ryann's arabesque
3705 N HWY 77 Bldg. 1
Waxahachie, Tx 75165
972-467-8693
Welcome to Wild About Cheer All-stars, home of National Champions!